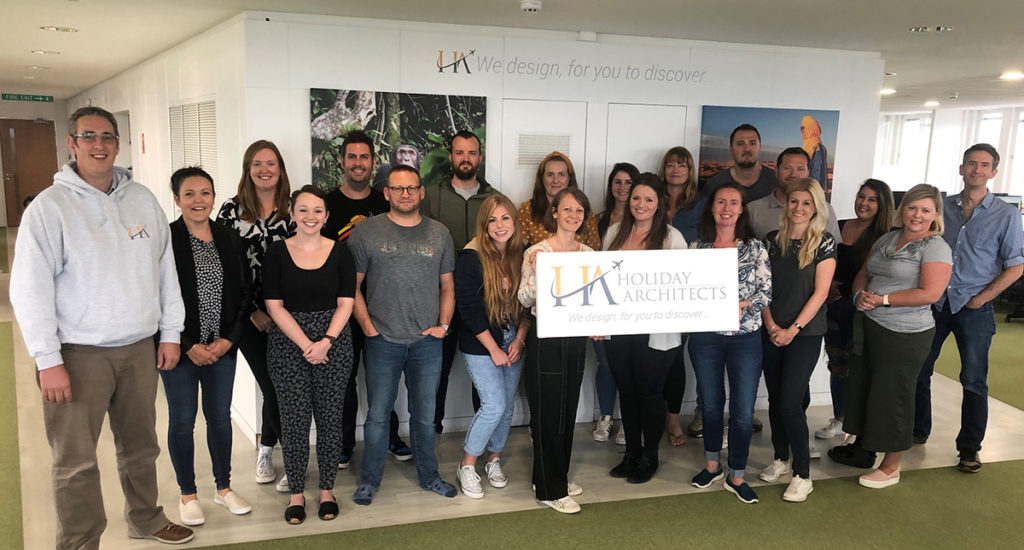 Our Story
Since launching in 2010 Holiday Architects has set out to really listen to our clients – we get to know you, we get to know your travel needs and we design the perfect holiday to match. By operating in this manner, and avoiding the standard off-the-shelf packages offered by many other travel companies, we've become one of the fastest-growing and most-trusted tour operators in the UK. Underpinning all of this is the expertise of our team: each committed to servicing their specialist destination, backed up with a dedicated country website packed full of unique hotels, quirky excursions and engaging holiday suggestions. Every one of our team has visited their destination many times (often even lived there), has many years' experience in the travel industry and is carefully chosen to fit with our friendly and helpful team culture. This means when discussing your travel plans, you'll have the peace of mind that you're not only speaking to a genuine expert but a real person who cares about you and your holiday.
We believe we are better than anyone else at listening to your travel aspirations and turning them into perfectly designed holidays, but of course that is not always easy to substantiate, which is why we were extremely proud in 2019 to be named Wanderlust magazine's 'Top Tour Operator of the Year', for the second year running, gaining a 100% satisfaction rating from their readers. Competition at these awards is fierce, so winning brings us a great deal of pleasure and pride as it means we have lots of very happy clients!
Don't just take our word for it though; you can read more about our clients' experience of Holiday Architects by visiting our Trustpilot page found here.
Tailor-Made Travel
Tailor-made travel starts with a blank sheet of paper and a conversation with one of our experts, and finishes with a holiday that's been designed specifically for you. Nothing is set, nothing is off-the-peg, or off limits. You depart when you want, see what you want, stay where you want (guided by the advice and first-hand knowledge of our specialists during the design process). It used to be that tailor-made travel was a relatively expensive way to go on holiday, but this isn't the case anymore: and we'll make sure we stick to whatever budget you give us for the trip.
How We Work
Everything we do is designed specifically for you, and that design process starts with an initial conversation. We like to have that conversation to get to know you and understand the key things you want to get out of the holiday and we find the best way to do that is a friendly chat over the phone (or email if you prefer), where we take the time to really listen to what it is you want from your trip. We've travelled to our specialist destination many times, so we'll also provide plenty of inspiration and ideas that we feel may best suit you. It's because of our knowledge and experience that we are also able to offer honest advice about a destination, as we've most likely stayed in that certain hotel or gone on a particular quirky excursion ourselves; this will ensure you are able to make the right choices for your trip.
Next, your dedicated specialist will carefully design you an itinerary, with a price, and send that to you within 48hrs. This is very much a first draft and we can revise as necessary until we've got it exactly right for you. This is where we differ from our competitors as you're not just going to get a standard itinerary, but something which is designed to your requirements with care. We take huge pride in our clients having the best possible holiday. Upon booking, you can rest easy, as your money is 100% protected either by our ATOL bonding or through our Trust My Travel membership. Things don't end there though, as our dedicated team is here on the phone and on the ground; to provide you with great service and peace of mind throughout your trip, so you can focus on your next discovery.
The Team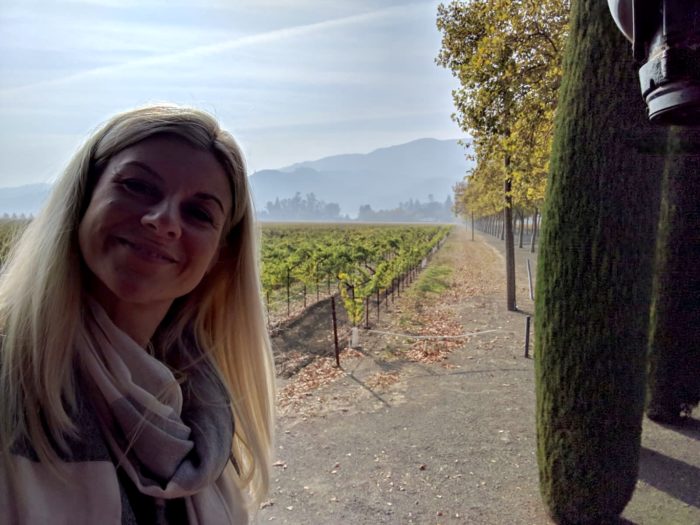 Kim has had the travel bug ever since she can remember, so after finishing university she spent several years globetrotting as cabin crew for Virgin Atlantic Airways. Putting her feet firmly back on the ground, she moved into the luxury travel market and has been lucky enough to have visited 6 of the 7 continents through both work and personal trips, her passion for travel as strong as ever.
From Kim's very first trip to the USA in 2004, she totally fell in love with the vast and diverse landscapes, the super friendly people and of course, the wonderful food (Texan BBQ being a particular favourite!). Now with 27 states under her belt, its hard to pin down one favourite experience, but an exhilarating helicopter ride over the Grand Canyon, spotting a family of wolf cubs in Yellowstone National Park, wine tasting in the stunning Napa Valley and horse riding through the wide open plains of Utah are all up there!
When she isn't travelling, Kim enjoys a spot of jewellery making, is an avid cinema fan and loves exploring the countryside with her collie dog, always finding a nice country pub at the end of the walk!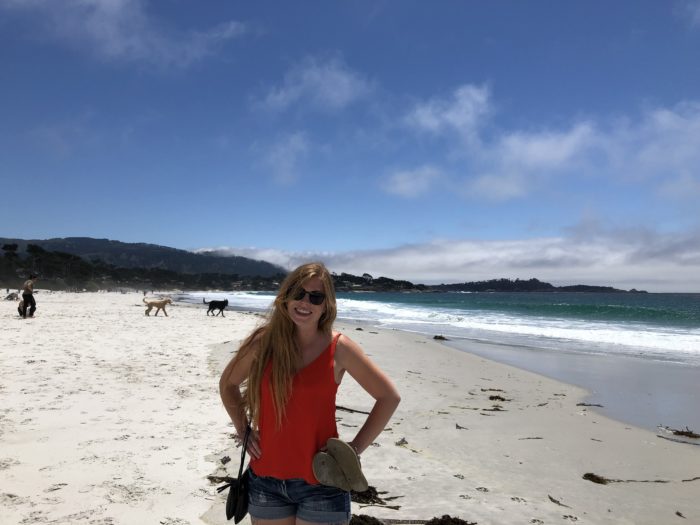 Bianca's passion for travel started from a young age as she has always been fascinated about the World; particularly it's landscapes, wildlife, history, culture and gastronomy. Having been lucky enough to visit many beautiful places around the globe in her life, she first visited the States in 2004 and has fallen in love with the country ever since, returning many times to different regions.
With so many incredible experiences, it is hard for her pick out her favourite one – from Orca whale watching in the San Juan Islands in Washington; horseback riding in Montana while taking in sweeping views of Yellowstone National Park; hiking the Mist Trail in Yosemite National Park (you are literally surrounded by rainbows!); to kayaking with inquisitive Harbour Seals!
During her free time, Bianca enjoys exploring The Cotswolds, museums, star-gazing (on an extremely amateur level) and country pubs – as long as there is a fireplace and a glass of vino!
Behind the scenes, Kim and Bianca are (ably?) assisted by the two company founders, Damien and Andrew. Both of them had an expat upbringing in the dim and distant past, so it's almost inevitable they've ended up establishing a travel company. Damien is heavily involved in the marketing side of the business, whilst Andrew takes care of day-to-day things, like making the coffee.